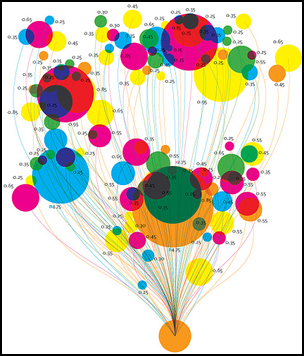 I recently posted about iPhone applications potentially being the key to monetize Web 2.0 sites. I recently found a report by AdMob for March 09 that indicates that half of all their total ad responses (out of 6000 sites and 1000 applications) came from applications on the iPhone and G1 (HTC Dream). This is an amazing number and not terribly surprising when we start to think about applications being a more personal decision than what site to visit. If I take the time to download/pay for an application then I'm thinking of that application as an extension of me on some level. (Your mobile in general is seen is an extension of yourself while PCs provide a window onto the online world.  I'm never more than 5 feet from my mobile phone.)
Web 2.0 businesses can now look at two immediate proven revenue methods driven by the iPhone (and two that will come about with OS 3.0):
Application purchase
Advertising
Subscriptions (OS 3.0)
Ecommerce (OS 3.0)
Don't waste your time on a mobile version of your site. Create an iPhone and G1 application and load it with extras that only app owners can see.