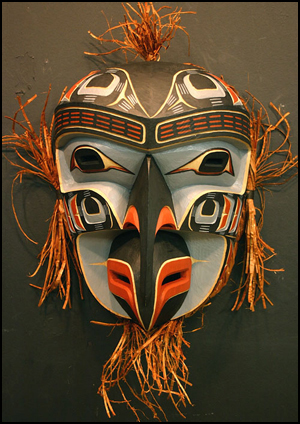 After watching the TechCrunch round table on the future of mobile, I've been thinking a lot about the browser. It was unanimous at that meeting that the browser is going to be the killer application for the mobile world and I realized that the browser is something I really don't think too much about or give too much credit to. I have used Firefox since it launched and have always liked it. (Firefox's mobile browser looks amazing.)
I have been also wondering how marketers are going to implement personalized marketing while giving the user control. The issue that OpenID was originally trying to solve with single sign-on was to allow for users to move freely from account to account without having to log in each time and surprisingly they still show this as their goal. Unfortunately for OpenID this issue was soon resolved by browser settings that memorize a user's log in information. I would argue that OpenID knows this and is now continuing its work in part to help create an online persona for many of the benefits it would enable. (Of course my favorite benefit is enabling personalized marketing and giving users control.)
When I think of data portability and how it plays into the creation of an online profile (persona), it simply means that a user can take their profile and plug it into the social network of your choice. The issue is that no matter how enabled a social network is, it is still simply a snapshot of the user. If you really want to know who the user is, you should look at what's in their browser.
For instance; When I first start my computer, I check Google Analytics/WordPress stats. l check my email, Skype, IM and twitter, Facebook messages (via Digsby). I then pull up Seeqpod and select the play list I want and log in to iGoogle with my to do list. I read the news on CNN, TechCrunch, ARS Technica and Mashable. All of this takes about 10-15 minutes, which in today's world is a very long time.
As marketers we understand the value of user's habits. I'm also suggesting along with monitoring user traffic (what news stories I read, sites I frequent, etc), knowing what songs are on my Seeqpod play list, maybe reading my Skype conversations to look for topics related to a business and looking at my most active bookmarks.
As a user, I would of course would have the ability to turn all of this off (completely or to varying degrees) and a my personal information (name, address, passwords, etc) would not be available to marketers. If done well, online marketers won't want them if we can get this kind of information and can address their needs via their online persona and Frankly we will also avoid a tremendous amount of liability by not knowing our users identity. (IE recently joined Firefox and Safari in allowing users to surf anonymously.)
If this type of functionality was enabled we could ask users to become a member to better serve them  (maybe as a niche social network). A part of this membership could also be the ability to approve affiliates within the program. For example, I may want to join the Audi group and may be okay with them sharing my information with Virgin America.
Some things need to happen to browsers to make this possible. Currently, I have to log into all of the applications listed above and applications like Digsby are outside of the browser. Businesses and the developers of browsers need to embed those pieces of functionality into browsers like Firefox & now Chrome and enable auto log in, like an OS start-up menu. (Maybe OpenID should create a Firefox add-on?) Browsers like Flock and technology like Medium have embraced this model but focus only on social networking
To help educate (not sell) users on participating we need to explain to them how enabling their online persona (their browser) would impact them. Using my log in ritual example above, a business could send me information on how to increase traffic to my site, concert ticket information (like iLike just did for a Moby session at The Church), an update on a news story I was reading about earlier and an offer for a test driving experience at my local Audi dealer. Why would a business send a news item that may not relate to their business? Marketers/advertisers need to take care of their users needs. Be the trusted source. They could chose to fulfill these with strategic partnerships on their own based on customers needs.
I have posted about advertisers partnering with customers and this would be a more complete version of that and it would have the browser as the linchpin. Your online persona.
How would a user insure they didn't lose their information when they switch to Chrome, when their system crashes or when they are on a their mobile device? The browser would house/share all of its elements with what I discussed in my personalized marketing post. The browser then becomes your OpenID, your cell number, your Facebook account; your online persona.