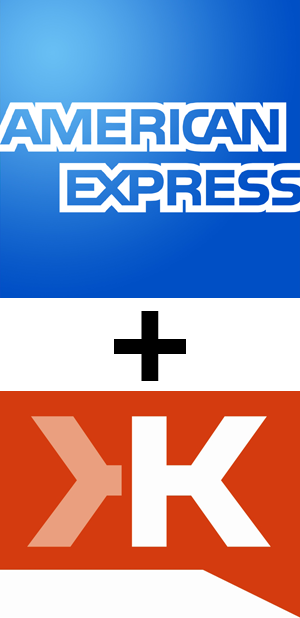 I've posted about Amex as being one of the more forward thinking BIG companies out there when it comes to mobile social with recent offerings though Twitter and Foursquare.
I'm convinced that one of the next things that Amex will offer is the ability for consumers to link their accounts with their Klout score. It makes complete sense and here are some reasons for this partnership/items to consider.
Amex and Klout have the same target market. The techologically enabled money makers. The influencers.
Perks are not exactly the same as Membership Rewards. Membership rewards are based on points earned through spending while Perks are based on points earned due to social influence. The other difference lies in that Perks are given while reward are selected. They both provide deals with the same brands but as of now the mechanics are different.
Will it weigh your credit score? NO. At least that's what they will tell you. ;)
Will it weigh your buying habits? Yes. Are you spending your whole paycheck at Whole Foods? If so, this will help your AmexKlout score. Buying from McDonalds, don't look to score big.
For those of you that doubt this kind of partnership, lets consider some of the items in this article from Wired Magazine. (For those of you that don't want to leave the confort of this page – thank you – and I'll summarize some key points below.)
 @samfiorella wasn't offered a job as a marketing exec because his Klout score was too low. ("Be the ball.")
Palms Casino Result gave people room upgrades based on their Klout score.
Calvin Lee (@mayhemstudios), who's Klout score is 63 has received a Windows Phone, invitation to VH1 awards show and a promotional hoodie from the movie Contraband as Perks.
The real world and the digital world continue to collide. Very curious to see if the AmexKlout partnership happens. Until then; keep building that Klout score and collecting those rewards points!