Layar is most likely going to be the augmented reality browser. Enjoy!
Last night we covered a couple of the technologies that are pushing the virtual world and the real world together. The first, and my favorite is augmented reality (AR). We walked through the definition of the two types or AR; marker and browser. I showed them examples of both; maker here and browser here. We …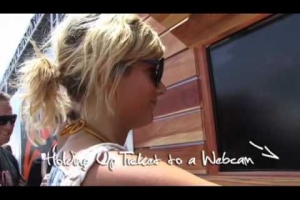 Good summary video showing many implementations of augmented reality from the Total Immersion 2010, Demo Reel.
Tonight was the first class for the quarter this summer. This class if focused on how business people can use technology to grow their business. We reviewed the syllabus and introduced ourselves. I've got a very diverse group and everyone seems  to be engaged. (Yes. I know it's only the first night.) The majority of …
I read this announcement today on TechCrunch that Foursquare is going to begin testing 'add to Foursquare' buttons on WSJ, allowing you to funnel virtual content into your Foursquare account. Just in case you've been living under a very large rock, Foursquare is a company that has turned geo-location/venue based check-ins, into a game. Heinously …