It rained. It rained copious amounts. This is not something Coloradans are used to. We get snow but it's sunny 387.2 days a year. We were supposed to do a tour today of Doshisha University, but it was raining too hard. We would have needed a submarine.
We also missed the Dean. But we got to meet Yu and he's a great asset. Very attentive and speaks/writes three languages. Chinese, Japanese and English. He prefers writing, which is shocking to me.
We walked around Kyoto and have been observing how people use their phones. It looks like less people (in Kyoto) use their smartphone while they walk around. There are a lot of bikes on the sidewalk and that may be why. People whizzing by makes you a little hesitant to open up your phone. We're also seeing a lot of really nice flip phones.
We also took a tour of Kinkaku-ji. It always amazes me how little history the US has. Every time, I'm some place else like Amsterdam, Rome, Russia, etc with any real history I'm reminded of how young our country is. Some Instagram shots I took are below.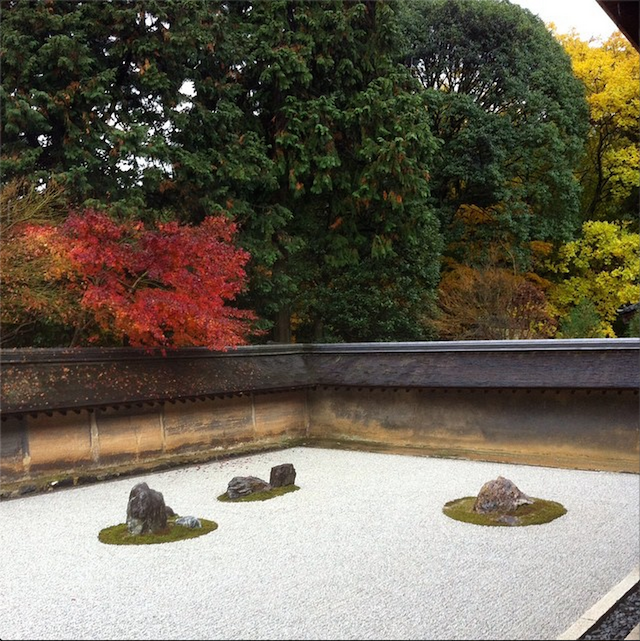 After the tour we ended up at Nishiki Fish Market. This was sensory overload and an amazing place!
We finished the day with Dean Kondo of Doshisha University and Dax Hamman of Chango. (More about Dax in my next post.)
Today was a very full day.