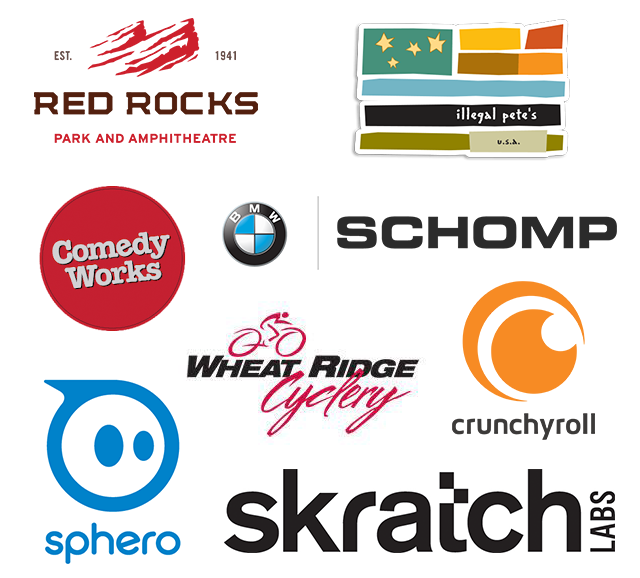 For the past 9 years, I've had numerous real-world clients in my digital marketing classes. The clients shown above are some of the more memorable businesses/projects. (We also help startups/small businesses.) This is an incredible experience for my students and the clients. The students get real-world experience and the clients get free work from some of the brightest minds. If you're interested please contact me at michael(DOT)myers(AT)du(DOT)edu.
Logistical Details are below:
Approximately 2 weeks into the quarter teams will be assigned to the client. Teams usually include 2-4 students.
You will discuss your business goals with the team and they will work to develop a campaign (or strategy) that achieves those goals. Business goals are items like "increase revenue" or "increase qualified leads". Business goals are not things like improve our website. That's a tactical item.
Students are graduates and undergraduates and I am for the most part, hands off.
A primary and a secondary contact will be introduced to the client via email (or text).
The team's primary will email clients every Friday with an update, questions, etc. The secondary contact and I will be Ccd.
The time requirement for the client is minimal. (It's important for students to understand that they are "not a priority", because clients have day jobs and that they may have to move forward with strategies/tactics, without much feedback.)
The digital marketing strategies/tactics can include social media, search, content, mobile, etc. Clients will receive a marketing campaign and/or marketing plan. Deliverables are dependent on client's needs.
Students will create a modular strategy/tactics that allow for clients to select elements by cost and/or effectiveness. (They will consider your budget, but they are tasked with creating a comprehensive strategy/tactics.)
Students are also tasked with creating the best digital marketing strategy/tactics, aside from the client's opinions/biases.
Clients will be invited to the final presentation in early-June.
Once the project is complete, many clients bring students on as interns to execute on the strategy/tactics.