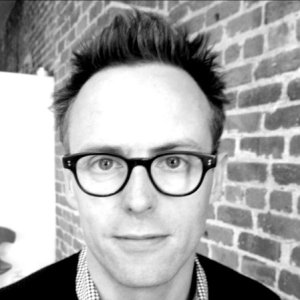 I received an email from Carol Johnson the marketing chair at Daniels College of Business. She asked me if I would follow up with someone who had emailed her. His name was Dax Hamman. Now you have to understand that Daniels Profs get a lot of emails from "the outside world" – especially Carol – asking for help or some assistance. So I was somewhat skeptical. I looked up his profile and saw that he was the Chief Product Officer at Chango. Now, unless you've been living under a very large rock for the past several years, Chango is one of the best advertising platforms in existence. They've gone from 4 employees to 130 employees in four years. They do what everyone says they do: targeted advertising utilizing (that's two zings) with real-time data.
Needless to say, I was happy to meet w/ Dax. We met in Cherry Creek and one of the 3,472 Starbucks within a 1/2-mile radius.
We had a great conversation and talked about business, tech and emerging models. It was a lot of fun. I also mentioned the fact that I was going to be in Japan the following week and if he was in the area, it would be great to introduce him to my students. (He had told me that he had basically lived on a plane for the past 5 years.) Four days later, I got an email asking how serious I was about the invite and once I convinced him it was a real threat, he told me he was coming!
On day 2 in Japan, Dax met me and my students for dinner. Love it when a plan comes together!