I recently had the good fortune to sit down with Eric Lyon, one of the founders of Scapegoat to talk about their goals, their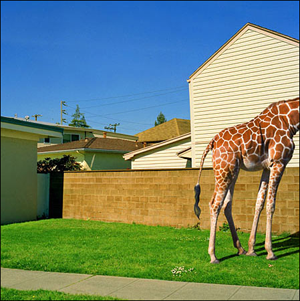 brand and their desire to return to niche. Eric along with Jason Olden have been consultants under the name Sid Factor Seven since 2002 and have worked with companies such as Nike, North Face, Camelbak and Specialized.
Eric used to work for Adidas and I asked him what was the most important thing he learned from working with that company. He indicated that Adidas along with many others were allowing quality to slide and that "he did not create what he left". He feels as though (as do many others including myself) that many companies start out with great intentions to create quality gear and then over time they mature in an unhealthy way, in two regards:
They use inferior materials to help cut production costs.
They allow themselves to be seduced by larger retailers to get more distribution and therefore have to forfeit construction methods.
In my opinion the quality of garment can be broken down into aspects.
What it's made of
How's it made
Who's wearing it
Where can I find it
Eric told me that the only company he could think of that had consistently maintained quality was Patagonia mentioning a recent subtle decline in the quality of North Face. "They still make great products, but theyve been changing small things."
I then asked Eric how the Scapegoat brand/marketing fit into Web 2.0. He told me after the past year they had just started to get traction with consumers and were considering next steps. (They do have a MySpace page.) I mentioned the splintered brand of Karmaloop and we agreed that creating the online identity via brand channels such as YouTube and MySpace was going to need to be well thought out. The target audience is post grad with a job and expendable income. Also, known as the technically enabled and a group that easily spots a fraud. Eric also mentioned the idea of enabling people to designate themselves as a Scapeboat guy or girl the same way a person thinks of themselves as a snowboarder, even when they're not on a snowboard. There are numerous opportunities in the online world with this concept as the guiding force and it will be interesting to see what Scapegoat does. One of things I'd like to see happen is that every customer is given an online widget with their garment to share the experiences they have in that garment. This widget would sit within the social network of your choice and have links back to Scapegoats site where their could be additional offerings based on their purchase. (This would be an example of a business building their corporate social graph.) Maybe an offer to clean/repair the garment or connecting people in the same region with similar experiences/interests. It would be interesting to see Scapegoat jackets become social objects.
Scapegoats online/offline identity features great photography by Jamie Kripke (also online) and could provide a foundation for an amazing online story creation using mixed media (video, graphics, etc) and user generated content.
As of today, the jackets they've created are not "ridable", which is to say that they are not designed for snowboarding/skiing but they will be extending their line in 09 to include a ridable wear.
We talked about the concept of transparency that many companies have embraced online and I feel that Scapegoat is positioned perfectly to utilize this differentiator. Their first trade show they allowed everyone (competition and all) to touch, try on and ask questions about their new products. The fact that Eric allowed me to interview him about his company and his perspective speaks to the level of inherent transparency that the company can embody. With any luck we will see a Scapegoat blog soon enlightening quality clothing hounds as to what trends are shaping the industry.
(Not sure if there is a term for clothing snobs. The term for food snobs is foodies. I've heard clothes horse but don't believe that has anything to do with quality.)
Scapegoat has gone to an enormous effort to ensure the quality of their product. Eric pulled some jackets out and showed
me that every aspect of the construction down to the large metal zippers (my favorite) and the laser cut interior pockets was well thought out and executed. There are only about 6-8 factories worldwide that have the technical know-how to create Scapegoat product. This quality is key to them leveraging any viral campaigns in the future. Eric mentioned the Quicksilver video (below) as something that gained traction and had the quality they might be looking for.
I look forward to seeing what Scapegoat will become and how they leverage the online world to build their business. They do have all of the right elements in place to create a compelling online business persona and want you to remember their tagline. Repeat after me; technically correct. always appropriate. technically correct. always appropriate.

Update:
Scapegoat has closed its doors. Going to try and talk to Eric Lyon to find out what happened.