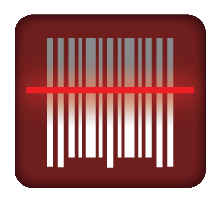 I know. I know. Stick '2.0' on the end of anything and it means it's soooooo different. Most times it is different and this time is no exception.
If you're selling consumer product goods: brace yourself.
I've posted about the virtual world colliding with the physical world if smart phone growth this year is any condition (110% nationally/148% internationally) there will soon be a large crater outside your brick and mortar. I'll list out all the changes to make it easier to digest. I'll focus on brick and mortar to keep it interesting.
They've found you through mobile search (mapped results) or maybe an augmented reality browser such as Layar. Holding their smart phone up, informational bubbles populate the screen showing the user what products are inside your store. Maybe the augmented browser is augmented (sorry. I had to) with product search. You search for a product and it shows up in the augmented reality browser, with your shop in the background, complete with your inventory and current price.
Once inside, lesser products have QR codes and when they scan the code with a smart phone app like QR Reader, they're taken to a microsite where they get a small branded experience. For the mid priced/endcap products they have an augmented reality display (the other kind) like Toyota's (video below). People pick up flyers on the way in or are given t-shirts with the large augmented reality icons causing the animation to leap off of the page/shirt. For the high-end products you would have touch screen interactions like those created by Immersive Labs. From this interaction people could get product information in a kinesthetic way creating a great brand experience.
Your customers now know more than your sales people. They've done their research online and are now in your store asking to see it and asking the sales person what they can tell them about the product. This is another golden opportunity for a great brand experience assuming you've trained them to be true Ninjas. The research they did was comprised of the "expert's opinions" and the peer reviews they have found from asking friends on Facebook, searching Twitter, etc. They know what the equivalent product/service has to offer and yet they are in your store. If they hear anything that they feel is not true, they may tweet from their mobile device to get immediate feedback. (Just like having all your friends with you to give advice.)
Once someone finds the product they're looking for they can scan the bar code with a product like RedLaser for the iPhone and determine if the price is right for them. RedLaser lists the best price that they know of for that product and then links you to the site that offers it. If price is their main consideration and you have not engaged them; you're toast.
As customers place "virtual markers" in your store, your location based services need to be designed to handle the appropriate level of interaction. Generic location based services will not work (unless you simply offer 10% off). Mobile is much more personal.
Also, customers can communicate with the sales staff via twitter, Facebook, etc. A friend or friendly sales person, told me something was going to be one sale. I gave them my twitter account and asked them to ping me when it went on sale. I saved $25 and gave them a $5 tip for helping me.
These are some of the ways consumer product goods are going to get more exciting in the near future. (I'm not even going to talk about the shopping cart that maps your shopping list for you and makes recommendations.) As you can see, the intersection of mobile and social will have a dramatic impact on this market.