This morning we went to the Imperial Palace in Tokyo. This sounds like something that's riddled with history but in fact, it isn't. The palace is the working residence of the Emperor of Japan. (Yes. Japan has an Emperor and he's much like the Queen of England in regards to power and responsibility.) This is going to sound stupid but the palace wasn't much to see. After the incredible history in Kyoto it was a let-down but I did get to see the longest line of people I've ever seen. (Yes. Longer than Star Wars in 77.) Japanese media said there was 80,000+ people there during the day. It was a huge deal for local residence because they only open the palace twice a year and this was a gifted 3rd day from the Emperor. He wanted to share the colors of the trees in the compound with local residence, which is a big deal since Tokyo only has the color of the lights at night.
We're discovering that Japanese take a lot of pictures – as they always have – and share very little online. You also still see some amazing flip phones.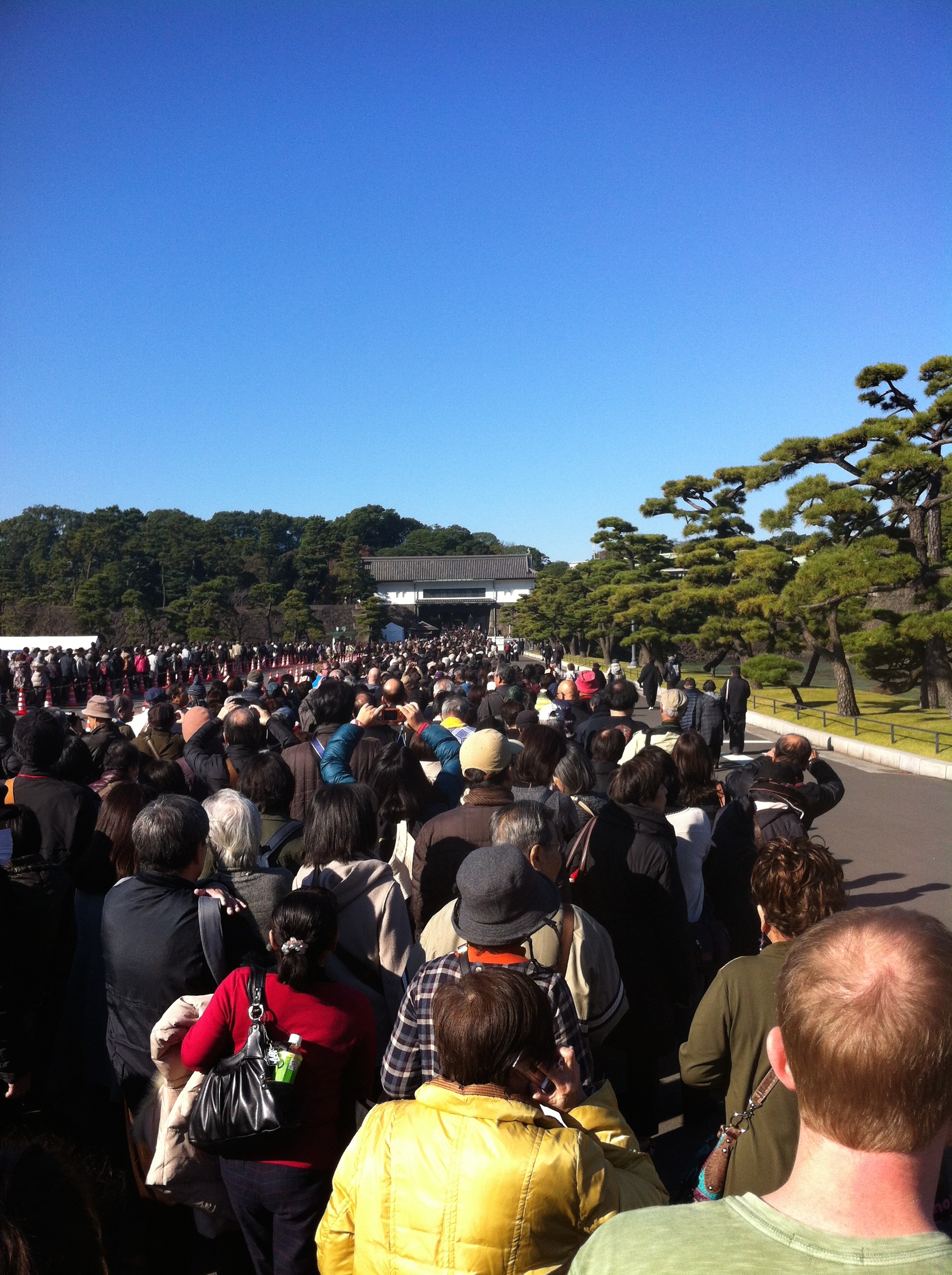 After that our guide Sake recommended an excellent sushi place in the Tsukiji Fish Market. (We were supposed to get up early and tour the market but it was closed to the public for the month of December because it's the busiest time of the year.) The sushi was amazing. Not because of it's presentation or diversity of offerings but because it was incredibly fresh and the chef served us what he knew was best. He gets up early in the morning, selects the freshest ingredients at the fish market and then serves them up for lunch. It was a fantastic meal. We knew it would be since we waited 1 1/2 hours in line!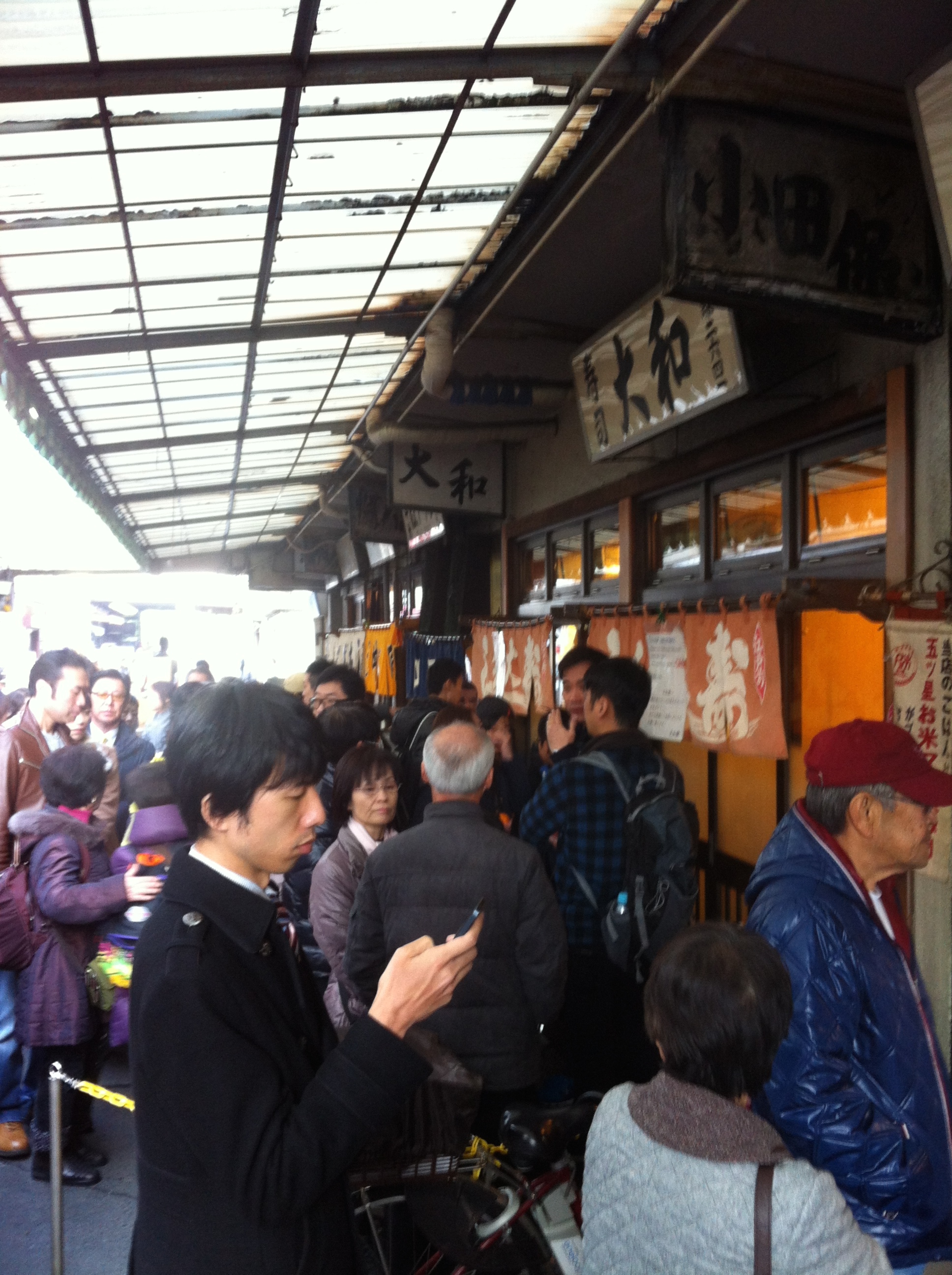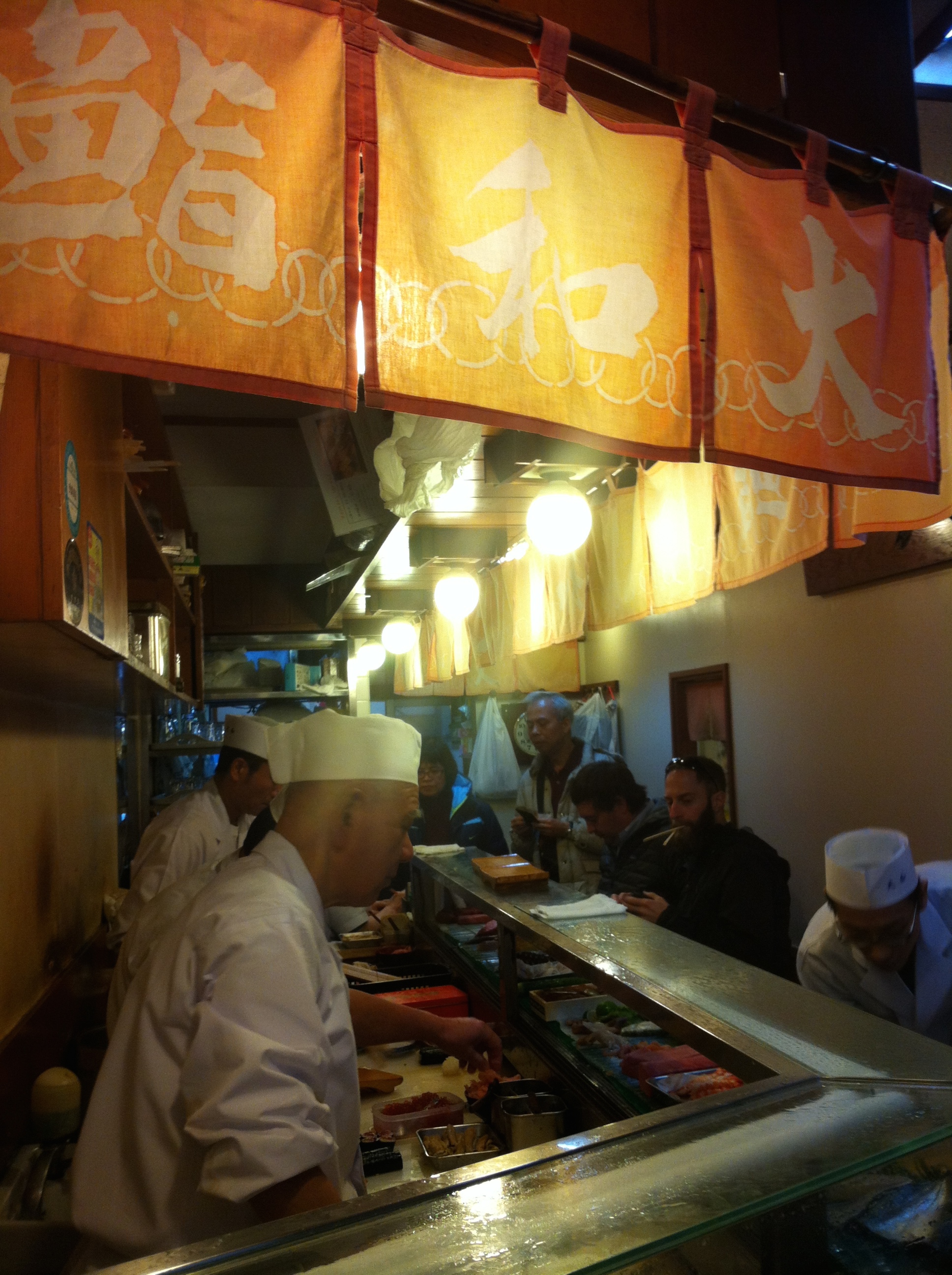 In the evening by finding a great place to watch the sun set and then went back to the hotel to prep for a dinner with Mr. Dorio Murakami. Mr. Murakami used to be the president of Google Japan and the conversation was great! (Details here.)
We finished the day by going back to Shibuya crossing. We went to the Starbucks on the 2nd floor and watched the carnage! Biomass round 2!