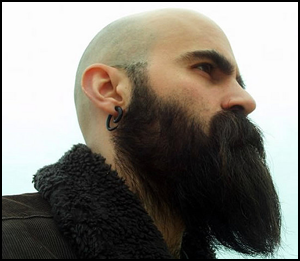 If you live in Colorado you've seen them. They have:
Short hair and long beards.
Both ears pierced with heavy gauge earrings.
At least 4 real tattoos; no barbed wire across the upper arm nonsense.
Listen to bands like Lamb of God, Led Zeppelin and Johnny Cash.
Spend most of their money on the best mountain bikes (usually Yetis) and snowboards (or God forbid; skis).
They live in the mountains year around and drive a Toyota Tacoma (Extended Cab) that they never wash.
They almost always have their sunglasses on. Day. Night. Sleeping. Sober. Wasted. They may in fact shower with them on.
Note
: In this case, I'm using the term punk in a less than traditional sense. They may listen to the
Gallows
but, I can't be sure.
I posted about the
Fixie micro-niche
a year ago and have been wondering lately; what makes a niche too small? For all you non-mathematicians out there – it's when there aren't enough people out there to sustain a business. But I don't think it's that simple. The fixie niche is small but it's technologically enabled. They have smartphones and share information about their passions between one another. I'm not sure Mountain Punks do this. I haven't seen any with tech in their hands and honestly many people who move to the mountains are trying to get away from technology/people.
All in all, if a niche is small but members are technically enabled, they are potentially mobile influencers (post coming soon) and this, in my mind, makes them a viable target market. As things stand right now, I'm not sure Mountain Punks fit this category and just because everyone will have a Smartphone in 3 years doesn't mean they will be using it as anything other than a phone.
When you're deciding on whether or not a niche is big enough to market to, you need to take into consideration how many mobile influencers there may be. These influencers can be conduits for your brand!