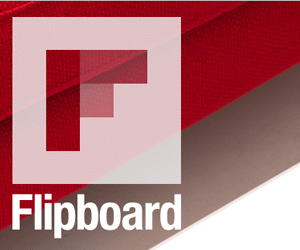 I love Flipboard.
It's an amazing tool and I've recommended strategies in the past. I've been spending more time on it lately and they've been doing a great job of suggesting topics for me to follow. When I open the app, it takes me to the Daily Edition, which is an aggregate of all stories across "all" my interests. This is a great idea but I notice that when I go to the rest of the feeds/topics there are many more interesting stories. The Daily Edition is the buffet and I completely understand why they did it but it's time to get contextual. Contextual in this case means that they need to present stories to me based on the persona I'm inhabiting at that moment. I've listed out an example of an average work day for an average family man. (My schedule is a little more chaotic.)
"Exerciser": 5 – 7am
Father/Husband: 7am – 8am
Professional: 8am – 12pm
Father/Husband: 12pm – 1pm
Professional: 1pm – 5pm
Father Husband: 5pm – 9pm
Professional: 9pm – 10:30pm
These timeframes, also coincide with specific locations. (Professional at work, dad at home. etc.) So we have location + time to help give us context. Based on this, Flipboard would present me with stories based on who I am at the present time. If I open Flipboard at work, it would show me stories in the Daily Edition – now named What's Happening Now – related to my career. If I opened it in the morning it would show me some new exercise routines I might want to try. Obviously Flipboard would not simply flip the switch. They would analyze my viewing data to figure out what I like to look at most of the time while inhabiting that persona. (Many people hate their job and want to look at articles about rebuilding their motorcycle, whilst at work.)
As for the ultimate contextual tool – the smartwatch – Flipboard's app already delivers summaries of stories but they would need to introduce alerts. If a subject or a story you had been following, experienced an event AND was contextual to when/where you were, the app would send a push notification. A user may elect to receive the alert no matter when/where they were but the default state would be to remain contextual.
Lastly, users would have the ability to turn the whole thing off or fine tune the settings. I hope they get to this level of personalization soon!