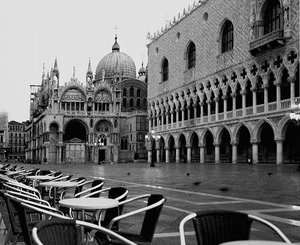 One of the biggest/best things I heard at the #BigBoulder Conference at the end of June was the idea that location is the lynch pin for all data. This, of course was offered up by the guys from @Esri, and it got me thinking. Location for me has always been more than a dot on the map, but I've spent an inordinate amount of time focusing on the depth of that dot. What's the persona of the individual in that location?
Dot = person, person = demographic + psychographic, demographic + psychographic = persona
Esri got me to think more about the context of the location. With this in mind, the location is actually the interaction of the individual with their surroundings. So let's talk about surroundings . . .
Architecture -What kind of structure is the person in? Are they in a building at all? How many levels does it have? Is it dark or light? All of this impacts how a business can interact with a customer.
Language – The language spoken at the location is obviously essential. If I'm walking around speaking Thai and everyone else is speaking Portuguese; I'm hosed. As more immigrate to other countries, make sure you know who you want to talk to.
Heritage – The history of the location plays a huge part in regards to excepted types of interactions. There may be traditions at work that you don't understand. Think of the difference between creating an event in St. Mark's Square in Venice and an event in Huntington Beach California.
Events – What kinds of events are taking place near your location? Are they related in any way to your business? Is there potential synergy? What time of day are they happening? When I asked the owner of St. Killian's Cheese Shop if they ever partnered with Mondo Vino around their wine tasting events, he looked at me as if I'd asked him for a lightly grilled weasel. Events have their own landscape. He's very smart, he just isn't used to thinking about the surrounding business community.
Micro-events – When are new products delivered? Does the same customer come in at the same time every day? How can you take these micro-events and give your location more texture? When a local vendor delivers their product, could they give a quick product demo to those that are in the store? These are going to become essential if brick & mortar businesses are to stay competitive.
These elements could be defined as the Culture of the location and if you own a brick & mortar business, you have the most to benefit from mobile/social marketing. Your location is one of the biggest assets you have as a business. Make sure you map out the culture of your location!