It would be painfully cliché to say that business has evolved over the past 20 years. It's been disrupted. People work whenever and wherever they are. They do much of this work from mobile devices, 24 hours a day, 7 days a week and embrace BYOD. Not all workforces are mobile workforces but as corporations of deconstruct, there are a new set of tools to empower offices.
Slack is an app that focuses on communication. It has open channels which teams can use to group message, it has direct messages for one-to-one and it offers private group discussions. I think of this as a project management tool. (Communication is project management.) It also allows you to share files and has a contextual search function. I think of this as a project management tool. Project management is all about communication. It's free.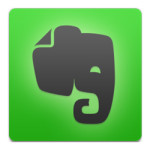 Evernote is an app focuses on documentation across numerous formats. You can write notes, audio record meetings, take pictures of white boarding sessions, etc. It's all stored in the cloud and you can access those notes from the web or the mobile app/site. They also have a web clipper extension that allows you to pull in very specific pieces of content for sharing/commenting. I think of this as a replacement for intranets. Far less painful to manage and yes: it's free.

Dropbox. Well . . . you know . . . it's a place to store your documents. Once referred to by Steve Jobs as not a business but a instead a feature, Dropbox owns the market in document storages. It's searchable and accessible from anywhere. This reminds me of a document repository. "The J Drive". It's free.


All of these – of course – have paid/business versions and the costs are incredibly low compared to similar tools. If Microsoft or Google are smart, they'll run go on a shopping spree. I'd keep the brands the same and then "unite the clans" where their strength lies.