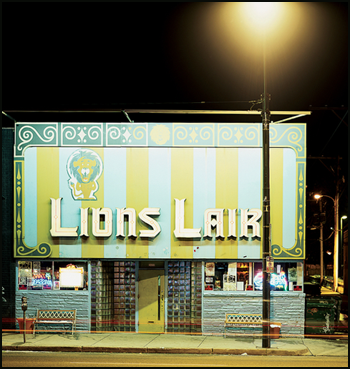 I recently went to Google Maps to search for a costume store near us. (Insert joke about me dressing up as a somewhat less-than-superhero, here.) I was surprised and happy to see that there was a link encouraging people to 'Check out how to use your phone an QR codes'. For those of you that are unfamiliar with QR codes,  I posted about them here and then talked about the opportunity they provide combined with augmented reality here. For those that don't want to follow the links (although you really should), QR codes are like bard codes. You can scan them with your mobile phones (for free) and get information the businesses wanted to share with you. It could be a web site, a map, anything. This allows for discovery and piggy-backs on the fact people understand that thing in their hand is more than a phone. With Google embracing QR codes, I would expect to see a lot more of these stuck to various locations/objects. This is a great thing for marketers since it enables mobile discovery.
Google also recently announced its real time search. Imagine the relevance that Google provides with the real time user generated information of Facebook, Twitter, etc. (To date, Facebook has been a walled garden to the point that they're creating their own browser.) In fact, today as I was searching on Google for one of my past posts to link to, and my woefully underdeveloped CRUCES Facebook page came back as a search result. Amazing.
These two recent developments mean that marketers are going to have to get faster than ever. (I know. I know. You were having a hard time keeping up as it was.) It means that location is also going to play a big part of the real time search. The scenario is something like this:
I find a QR code sticker outside of the Lion's Lair and I scan it with my mobile device. It brings up information on Single File who is playing there in 3 days. I forward this URL to my friend and they post the concert information in Facebook. Along with those that follow my friend, Google users get this information real time in search results; especially if they Tweet it.
This would never have happened if it weren't for the QR code and more precisely the location of the QR code. Mobile marketers have been working to get location specific information into their offering for many years. Now location is going to happen via social avenues, real time.