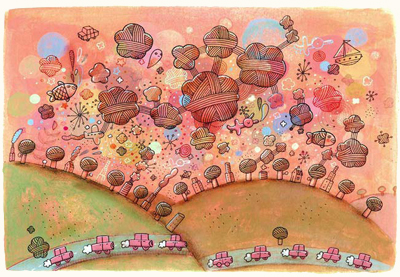 I have been writing about the corporate social graph since February and have discussed its impact on search and how to move towards accurately measuring it. One of the main issues with the developing a CSG is its impact on brand equity.
For those of you keeping score the focus of the CSG is to have companies create as much interaction utilizing Internet technologies and Web 2.0 venues. This complex landscape has enormous potential. In order to do this you have to have subject matter experts (SMEs) who may or may not be employees representing the business within this venues. The obvious issue is how to maintain brand equity when you don't control every aspect of the company persona within that venue.
Of course some would say, "I do control everything and I can work with the SME to create guidelines as to what they can say and do." For those that think this way, you have missed the true nature of the changes created within the Internet over the last several years. Interaction is inherently unpredictable and therefore a recipe will simply not work. People now, more than ever want to hear a human voice behind the businesses/sites they frequent.
The next obvious question for a business is: Can we successfully build a CSG without reducing brand equity. The answer of course is: It depends. If a company has transparency built into its DNA then it is obviously an easier (an in fact required) to empower the SMEs to interact with its customers. For a company like Coke, it may not be so easy.
Although a reduction in brand equity is possible; a transition is much more likely.
There is a new wave of democratization within business, fueled by Generation X & Y and their lack of regard for authoritative leadership. WorldBlu is an organization championing this new type of business model which organizations like Dreamhost (my hosting company) and 1-800-GOT-JUNK?. For businesses like these, building the CSG will be relatively easy.
What do you do if you're Coke? That's a good question and as it does for any company building their CSG, really boils down to the trust you place in your employees. This is not an easy thing and as a business you have to remember one thing. Employees will participate in online interactions with your customers whether you like it or not.