In early November Google introduced Android; the Open Handset Alliance with the declaration that in the future, every phone will be the Gphone.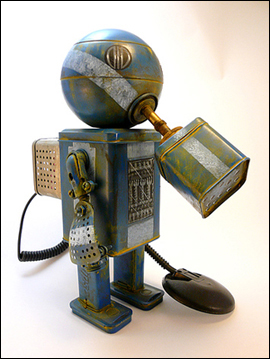 The goal is to open up the mobile market and allow for mobile devices to offer more robust Internet based offerings similar to i-mode in Japan.
Borrowing a page out of what was originally Salesforce's playbook, the open platform has become the answer that many companies such as Facebook, MySpace and LinkedIn have chosen. This has the capability to change the developer/consumer into the advocate/prosumer while promoting increased competition and therefore a better offering.
In response to Android, Verizon has declared they will embrace the move. According to Business Week, this is for several reasons
To reduce support costs incurred by existing customers, which makes up 90% of employees days.
Access niche markets they have not been able to address in the past
Avoid subsidizing the cost of dedicated handsets
This move has been met with some skepticism, most noteworthy from Randall Stephenson the CEO of AT&T. His comments sound more like someone who has been beat to the punch. Verizon and AT&T were not invited to participate in the open handset alliance and Apple's iPhone (AT&T's claim to fame) is rumored to be made open to application development sometime in early 2008.
The announcement of Android combined with Google's intention of bidding on the 700 mhz spectrum in January has many wondering what Google's long-term goals are. This is not the first time Google has gone after infrastructure. The only thing for certain is that the mobile Internet is about to get a much needed infusion of creativity and innovation.