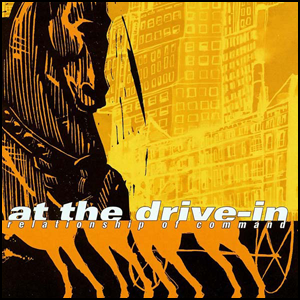 About two months ago a colleague recommended an on-demand online "radio" that allows users to look for music & videos known as Seeqpod. This service, branded as playable search also allows you to save songs/videos as play lists and then share them. To some It's another distribution channel and for me it is yet another change in how I think of owning music. I'm having the same issue I did when I got a new laptop a while ago and looked for the CD player and could not find it anywhere because it was Windows Media Player. (This was pre-iTunes.) Every time I go to pause the music, I have to force myself to the browser.
One of my favorite features is the PodCrawler that pulls up songs randomly. This form of discovery seems basic and yet it's pretty amazing how quickly you see things that look interesting (especially mash-ups) or things you've wanted to listen to but have not downloaded before. You can also embed the application in your site (as it is below) or your social networking site. The only thing that I have seen that does not work (or at least I have not been able to get it to work) is the forwarding of play lists to friends via email. Just found out this was the spam guard at work.
You can also perform the following functions based on song: check on tour dates, check the band's MySpace site, check Wikipedia, lyrics, news and last but not least, buy the song via Amazon.
This type of aggregation is increasingly done by online businesses (taking a page from Kayak and Fuser) and hopefully Seeqpod can monetize the service with advertising (as it does within its search results). Pandora, a similar service, has recently had issues with its business model. This again, places the browser squarely in the position of becoming the center stone for personalized marketing. What I really want is to be able to access Seeqpod from my car which means (via adapter) access it through my cell. Currently this is not possible due to limitations on Flash support for the Blackberry (& iPhone last I heard).
Update: Seeqpod is offline for now and will hopefully return soon.