This little stop motion video was shot entirely with Google Glass and took 4 days and over 1000 photos/drawings. Enjoy!
This is a graph from @compete that shows Foursquare's website traffic. Foursquare's an app isn't it? (One that I love by the way.) 2.6 million uniques is quite amazing! I've been watching the site traffic for over a year and it continues to increase overall. To me this indicates that people are now using foursquare …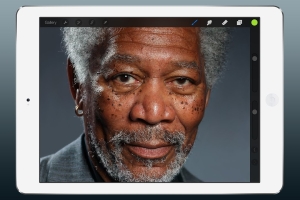 University of Denver social marketing lecturer Michael Myers said Uber's public-relations initiatives may not help the company in its regulatory battle, but it is winning customers. It makes complete sense and it's easy to use," he said. "Getting a taxi is a convenience, but using Uber is an experience. Not sure this will get me …
Definitely asking Santa for a copy of this book.